Your choice of school allows your child to achieve their personal best and sets them up for future success.
Independent School in Surrey
The early years in your child's school journey are critical to their future. At Glenesk, we pride ourselves on offering our pupils the very best start in life. As specialists in the 2-7 year old age group, we are able to provide an all-round education of the highest quality that challenges and engages our children. Recognising and celebrating each child so they become happy, confident and independent individuals is central to our ethos and this is underpinned by our strong community and family values.
There are a number of compelling reasons to choose Glenesk for your child. Here are just a few: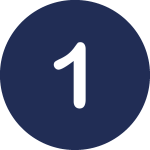 Specialists in teaching 2-7 year olds
We are specialists in educating this age group. We have highly qualified, experienced staff and small class sizes to make the most of every learning opportunity. Children are encouraged to develop a respect for others, combined with a sense of confident independence and a joy for learning.
---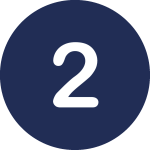 Broad Foundation in Reading, Writing and Maths
Our school has a culture of providing a broad foundation in the core subjects: we concentrate on building a strong phonic base in the early years on which we build reading and writing skills. Maths is introduced in a practical way, with the emphasis on building a broad skills base, so that by the end of Year 2 most children are working well above expected levels for their age.
For details of the curriculum in each age group, click  here for Nursery, Rising Reception, Reception, Year 1 and Year 2. Click here for Timetables.
---
Culture
Our culture of respect and community means we are a successful, thriving and happy school.
Every day in our school, we learn about making good friends, sensible choices, staying safe, manners and table manners.
Our children were noted as "confident learners with impeccable manners" in our March 2017 SIS inspection.  We were judged "outstanding" in all areas including Pupils Personal development.
---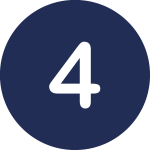 Facilities
All resources and facilities within the school are designed for the 2-7 year old age group. We have a heated indoor pool, an indoor sports hall, a music room, a dedicated after school club room.  Our classrooms open out on to the outdoor learning areas.  We have a woodland garden, playground with exciting combine harvester climbing structure, sports field, vegetable garden and area for our chickens and guinea pigs – a unique setting for our children to flourish.
---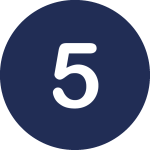 Flexible wraparound care and holiday clubs
We understand family life is very busy, which is why we have excellent and flexible wraparound care from 7.45am to 6pm daily, with a qualified play worker. Our Nursery is open in the holidays and we hold holiday clubs throughout the school holidays for all other year groups.
---
Excellent reputation
We have an excellent reputation for preparing children for entry into the best selective schools in the local area and beyond.  We are uniquely placed to advise you on the best destinations for your child, based on their academic ability, strengths and character.
---
Comments from our parent survey, May 2017
The thing I love most is how all of the staff know every single child, and not just by name.
The fact that my children can barely sleep for excitement the night before going back to school following the holidays speaks volumes too!